The first phase of the Dual-Wash Process utilizes a Low Moisture Soil Extraction System. This system deep cleans your carpet with a combination of a low-moisture cleaning solution, and a power agitation component. Working together, they break the molecular bond of the soil to the carpet fibers. Simultaneously, the powerful suction extracts the freed soil along with the excess moisture for a deep down clean.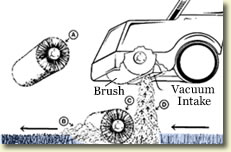 Although the first phase was designed to work independently, the Dual-Wash process builds upon its strengths and takes the cleaning process a step further. In fact, phase two utilizes an entirely different cleaning methodology, the hot water extraction system. By injecting hot water into the equation, the molecular bond of soil to the carpet fibers are weakened further releasing even more of the soil and grime. The Dual-Wash Process takes advantage of the fact that hot water also functions as a rinsing agent. The hot water system effectively extracts both the newly loosened soil along with any leftover cleaning solution from phase one. In effect, the carpet is washed twice, rinsed, and dried by removing the excess moisture through the powerful water extraction system.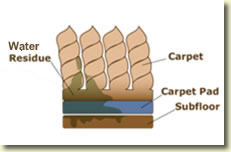 By removing the excess water residue, your carpet dries faster and reduces the chance of damaging the subfloor.